[:es]Objetivo:
Evaluar Habilidades Sociales (Modelo de Goldstein) mediante la realidad virtual en niños entre 8-11 años.
Validación:
Muestra de 500 escolares del País Vasco.
Validación con niños con TDAH.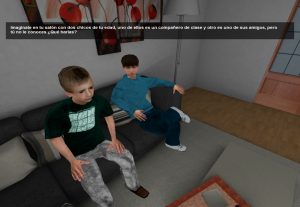 [:en]Objective:
Evaluate Social Skills (Goldstein Model) through virtual reality in children between 8 and 11 years old.
Validation:
Sample of 500 school children from the Basque Country.
Validation with children with ADHD.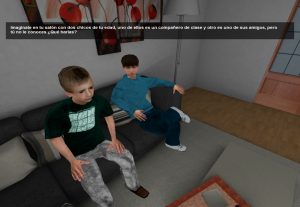 [:]